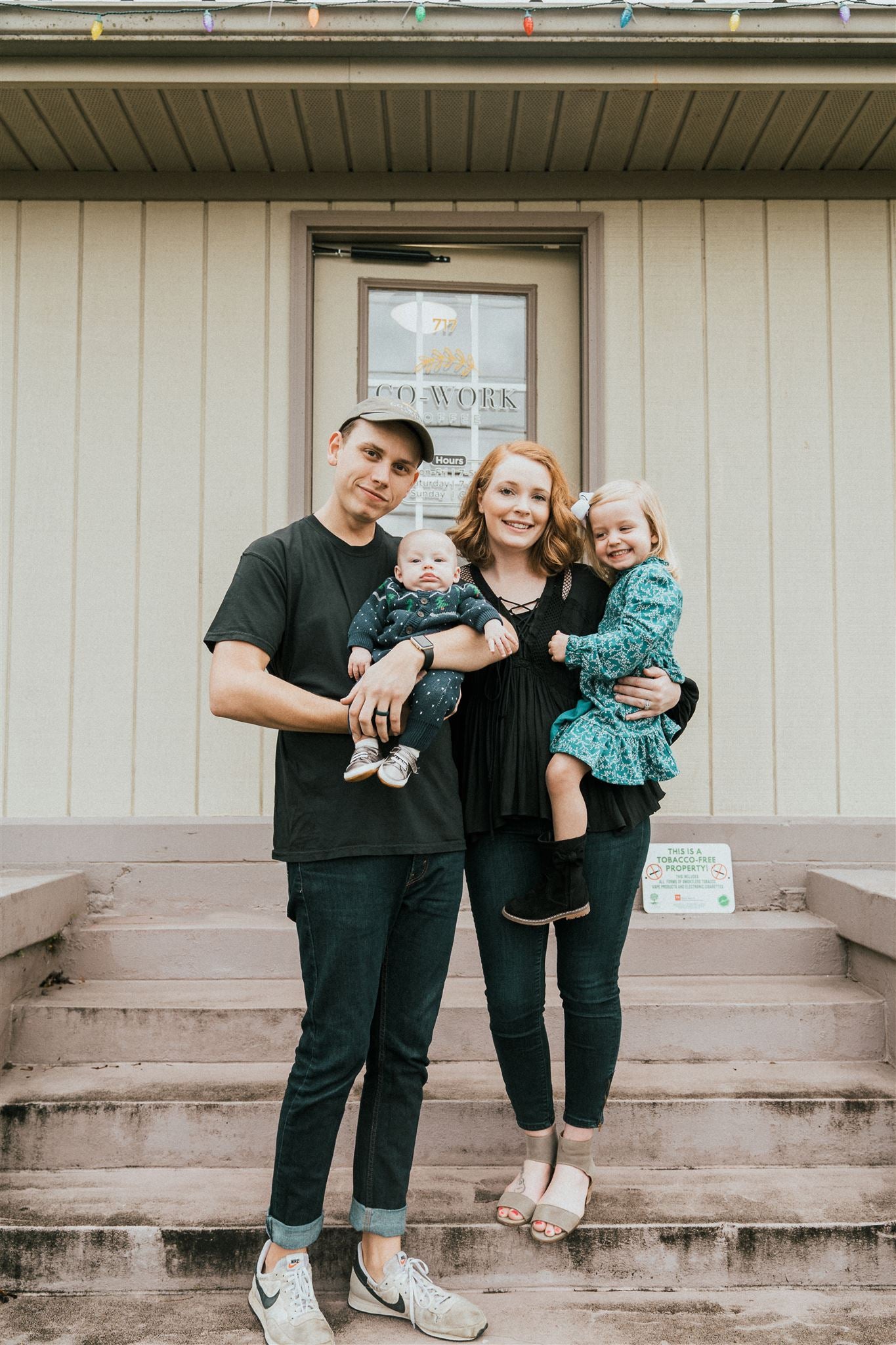 Our Story
Co-Work Coffee is the small-town dream—and reality—of Paul and Katie Spears. As musicians traveling around the U.S., Paul and Katie Spears frequently visited local,
independent coffee shops and quickly developed a passion for high-quality specialty coffee. This passion—along with their commitment to entrepreneurship and their local community—fueled their dream of bringing the kind of coffee shop they loved to their small-town community of Lawrenceburg, Tennessee. Over time, Paul began learning the art of roasting coffee, and Katie gained experience as a barista in a nearby town. All along the way, they dreamed together of the day they would open a coffee shop offering locally roasted specialty coffee. Eventually, a plan crystallized that included offering a café with co-working space—as a way of bringing people together to experience community and inspire creativity.
When a 1926 home became available on one of the main roads coming off their town square, Paul and Katie believed the time had come. They purchased the house and spent six months restoring, renovating, and building it out as a café. Finally, their dream came true when they opened Co-Work Coffee in the heart of Lawrenceburg, Tennessee, offering a variety of coffee/espresso drinks, and a small menu of breakfast, lunch, and pastry items—including the now locally famous açaí bowl. The local community immediately embraced and supported their new café, and Co-Work Coffee is quickly becoming a destination coffee shop. We at Co-Work Coffee are grateful for each person that has taken the time out of their busy lives to stop by for a honey cinnamon latté, an açaí bowl, or the best chicken salad sandwich in
town. We are excited about the future and believe big things are still yet to come for Co-Work Coffee and Lawrenceburg, Tennessee!